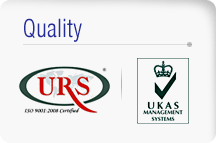 Careers
We invite people who share our passion to be competitive, perfect and successful. The way we work is guided by values - Ethics, Integrity, Treating everyone with respect and dignity, striving for synergy, transference and contributing to human progress. We are committed to equality and diversity.
We provide an open environment where people are encouraged to explore their ideas, innovate, challenge, debate, apply your knowledge. You will have opportunity in EXCEL Gas to tackle challenging projects, always working to deliver against tight timelines in a truly performance driven Culture.
Currently we have Openings for Following Positions.

Asst. Manager Marketing


Chemical Engineer with 2-5 years of experience in industrial Projects Marketing of capital goods to pharma, R & D, Petro, refineries, fertilizer, automobile companies. Exposure to AutoCAD is must. The position is open for headquarter in Mumbai as well as for Bangalore, Chennai, Hyderabad, Goa, Vadodara & Delhi.

Project Engineers


B.E / Diploma engineer with 1-4 Yrs. Experience in piping field. Exposure to project management software, AutoCAD must. Ability to manage project independently, problem solving skills, decision making skills are prerequisites. Should be able to manage a team of people at different locations allover India & abroad. Passport holder preferred.

Asst. Manager


Chemical / Mechanical engineer with 3-5 years experience. Should have experience to control projects within different locations, problem solver, disciplined. Conversant with project management software, drawing software. Experienced in high purity piping field.
Remuneration matches with best in the industry.
Apply Here
Please complete the form below as accurately and completely as possible and we will be sure to quote you pricing for your equipment requirements. Your contact information is important so that we can follow up with the quote or contact you if additional details are required.
Thank you, in advance, for your time in completing this form.
* Indicates required fields